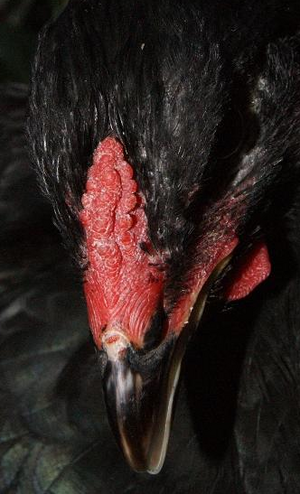 The
Pea Comb
 runs lengthwise on a chicken from the beak backards.  It consists of 3 rows with the middle row higher than the two side. It helps prevents frostbite.
This comb is present the Ameraucana, Araucana, Brahma,  Cubalaya, Sumatra, and  Buckeye chickens.
Ad blocker interference detected!
Wikia is a free-to-use site that makes money from advertising. We have a modified experience for viewers using ad blockers

Wikia is not accessible if you've made further modifications. Remove the custom ad blocker rule(s) and the page will load as expected.